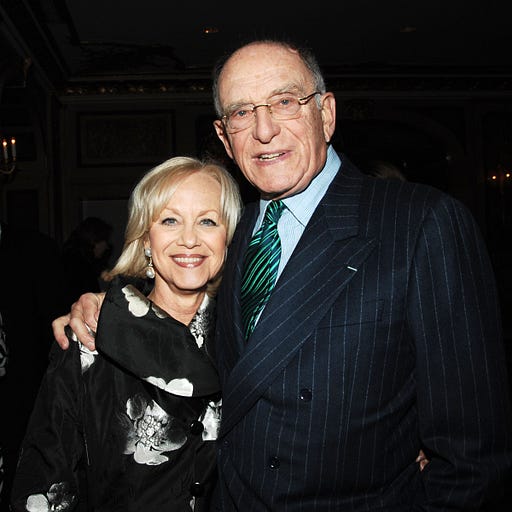 Jun 6 • 29M
My Protector
Episode 243: Rumble with Michael Moore
Friends,

When you do what I do, you need someone in your corner who is willing to fight for you because the system is set up to make sure your voice isn't heard. Morton Janklow was one of those in my corner.

Today I honor my friend, and literary agent who passed away 12 days ago, just a few days short of his 92nd birthday. For the past 27 years, Mort fought to make sure my books were available to millions, and my words were left uncensored — despite some incredible odds.

Give a listen to my brief remembrance of what he meant to me and how he helped to save "Stupid White Men" from the Murdoch pulper.

— Mike
---
---
Click here to leave me a 60-second voice message on Anchor (I might play it on a future podcast episode.)
A full transcript of this episode is available here.
If you prefer to listen to podcasts on one of your favorite music/podcast apps, you can listen to every episode of Rumble for FREE by clicking on any of these:
Apple
Spotify
Google
Audible
Stitcher
---
---
Featuring the official crew hat and official crew hoodie and other items from Michael Moore's film production team Dog Eat Dog Films:
A portion of all proceeds goes to progressive groups and to support reinstating arts and civics in our public schools.
---
Podcast Underwriters:
1) Anchor.fm can help you start your own podcast. Go to anchor.fm to learn more.
2) BetterHelp provides accessible and affordable online therapy from an experienced professional. Visit betterhelp.com/RUMBLE and get 10% off your first month.
3) Go to shopify.com/rumble [all lowercase] for a FREE fourteen-day trial and get full access to Shopify's entire suite of features.
---
** To keep the trolls away and not give their hate a public platform, comments on posts are limited to paid subscribers — but anyone can contact Mike at mike@michaelmoore.com **